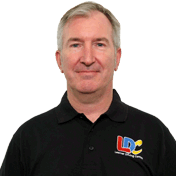 About me
Hi I'm Trevor, I am a fully qualified Government Approved Driving Instructor (ADI) and I am passionate about road safety and developing driving skills.
I chose to become a driving instructor because I like meeting new people, the idea of a "mobile classroom", and the flexibility that the job offers. I have over twenty years of experience in teaching and instructing in other environments so I am able to adapt easily to new situations. I enjoy seeing the student's pleasure and sense of achievement as they progress through learning and ultimately pass their test at the first attempt. I am an enthusiastic, passionate and caring person who structures the lesson to the student's needs and pace of learning.
I was fortunate to be trained by LDC in the latest adult coaching and training techniques so you can be assured the training I give will be of the highest standard. I aim to make every lesson enjoyable and as productive as possible. The LD System just helps me to do this more effectively.
My lessons are always conducted in a calm, friendly and relaxed manner as I firmly believe in making pupils feel at ease during lessons.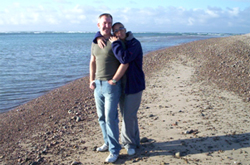 When I am away from work I try to relax a bit with some of my hobbies. I do enjoy gardening especially reaping the rewards of landscaping my garden from grass and concrete to a fully established garden. Cathy (my wife) is not a gardener but does like to point out what needs doing haha!!
When the weather is bad I tend to turn my attentions to DIY, my last project was stripping out the utility room and fitting a new one. I have also been called in to action to project manage and modernise the interior of my eldest daughter Stephanie's house. That was a long project but we did have a few willing helpers along the way.
When the weather is good Cathy and I do enjoy the long walks by the sea, local rivers and the amazing Scottish countryside.
Sometimes when I get some time to myself I enjoy the cycle rides around the local area.
Well I hope this gives you a brief idea about me so please feel free to click here to "Contact me"
Call today on 07753 234632 or Email me to find out more
If you have any questions or to book lessons today, feel free to contact me