Testimonials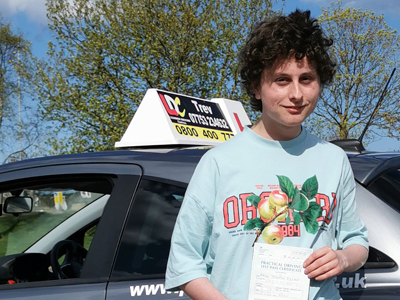 Aryn
1st time pass
I really enjoyed my time with Trev, the learning style worked well for me and the LDC workbook provided a great resource for out of lesson practice. The in-lesson resources were easy and intuitive to understand, which meant more time was spent on the road, getting practice in. Would definitely recommend.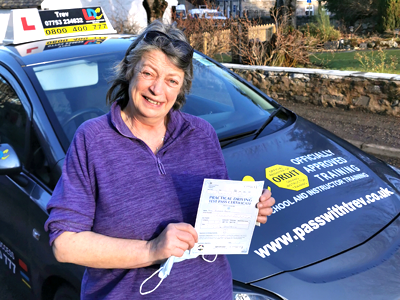 Shirley
1st time pass
Just wanted to say once again for helping get me through my driving test. I would not hesitate to recommend you to anyone wishing to learn. I have enjoyed the experience of working with you, the learning tools you provide have been invaluable too! Thank you for your excellent guidance and immense patience.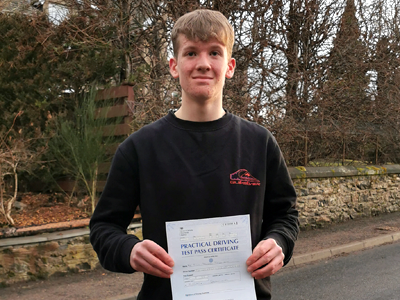 Finn
1st time pass
I'm incredibly happy to have passed my driving test first time. I enjoyed my lessons and I feel Trev made it easy for me to progress each week. Trev is a very good instructor. Thanks again.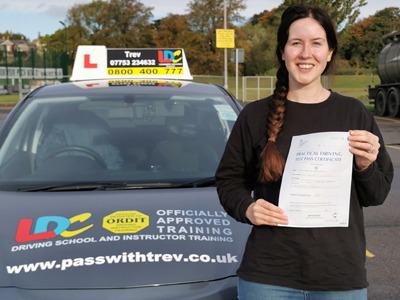 Becky
Weekly Lessons
Trev is a fantastic driving instructor, he really helped me calm my nerves which helped me progress with my driving. I am very thankful for Trev helping me build my confidence in driving! I would and will recommend Trev to anyone that is looking for a driving instructor! The LDC system has been great too, the book has been very helpful.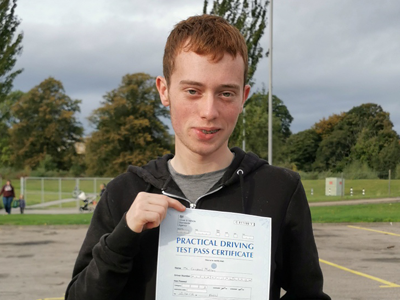 Cameron
1st Time pass
I really enjoyed learning to drive with Trevor, I was a bit nervous about driving after the little accident I had while on a lesson but Trevor helped me regain my confidence back and I passed my test first time. Thank you for helping to drive.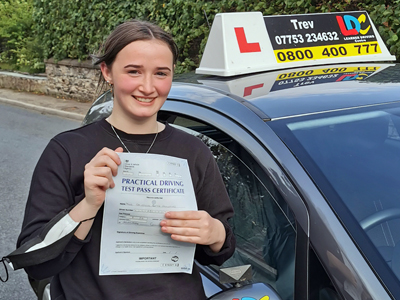 Caitlin
1st time
Delighted to have passed first time with Trev. I enjoyed my lessons and Trev is a very good and helpful instructor :)) thanks again.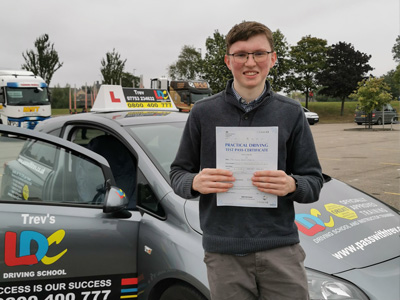 Ewan
Weekly Lessons
Really pleased to pass first time; thanks Trev! Couldn't have done it without you.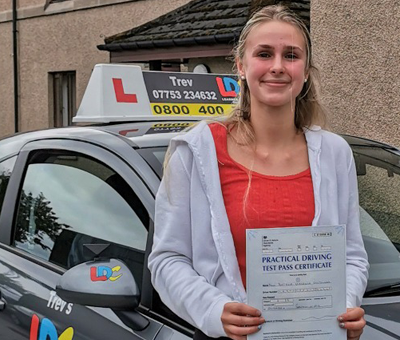 Natalia
Weekly Lessons
I am unbelievably happy about passing my driving test today at first attempt. I could not have done it without Trev's support, guidance and patience. Trev has helped me develop confidence in my driving and pushed me to do my best. I would highly recommend 😊
Sibrina
I decided to do a week intensive course with LDC and got Trevor as my driving instructor in April 2020. Unfortunately for the Covid pandemic happening I didn't get to go ahead with this until December 2020. It was very intense and Trev managed to pack in so much in so little time with brilliant planning. He is very clear at instructions and easy to adapt to explain better if I was unsure. I got my car and carried the rest of my driving in Orkney from everything Trev had learnt me in a week. I was due back for lessons and driving test in March 2021 but once again Covid had a part to play again and finally got down in May for a few lessons the day before my test. Overly nervous and a low confident person Trev took patience and pushing myself to relax and build confidence I'm pleased to say I passed mind over matter as they say!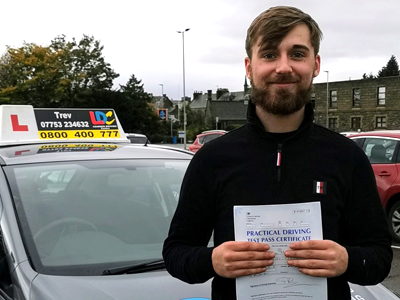 Kai
Semi-Intensive
Great course, very concise and easy to follow. Highly recommend.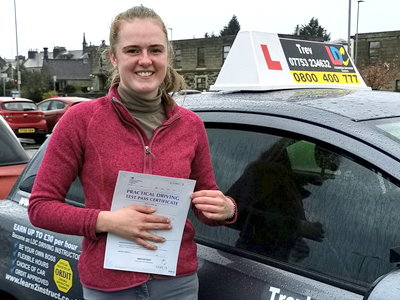 Daria
Midway Pass
Very happy day for me. Thanks to Trevor for being an excellent Instructor, setting me up for success with patience and attention to detail. Thanks Daria.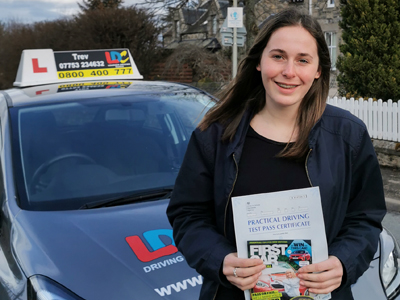 Izzy
I enjoyed the course and found the online help very useful, especially for the theory and hazard awareness practise. A really good approach to learning that was flexible depending on your confidence and progression. It let you decide what to focus on next, while still providing structure to every lesson. Fully recommend, thanks!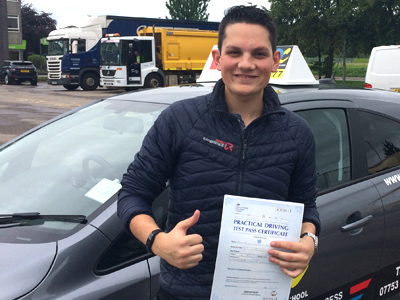 Nayan
Great instructor, intensive course was fast, the LDC workbook helped a lot and the DVD helped me alot, cheers Trev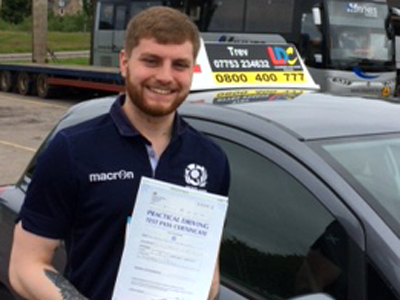 Lorne
Weekly Lessons
Thanks to Trev for helping me pass my driving test today with only 5 minors. He was patient with me through out each lesson and was able to thoroughly explain the different aspects of my driving when necessary to help me improve with each lesson. Would highly recommend him to new drivers or more experienced learners who aren't quite hitting the mark and are looking for a new instructor to help them pass.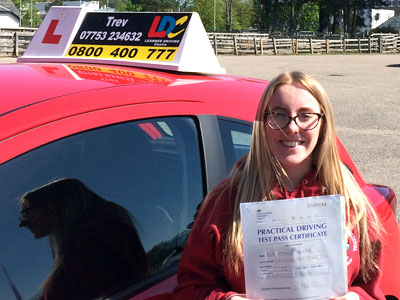 Mia
Aviemore
I found the online LDC study information easy to follow and undersand enabling me to pass my theory test at the first attempt. Trev made the driving lessons enjoyable and easier to understand using the workbook. I am thrilled to have passed my driving test at the first attempt with only two faults. I will definatly recommend Trev to anyone who wants to learn to drive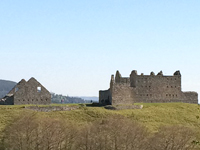 Maralyn
Weekly Lessons
I started learning to drive in my mid sixties due to personal reasons. I found the LDC learning system easy to follow gaining a 100% pass in the Theory test, and a high score in the Hazard Perception test. The practical lessons were excellently structured using the unique workbook and videos. The lessons were expertly delivered by Trev my instructor in a way that made it much easier to understand. Using this LDC system I was able to pass my driving test at the first attempt with only two driving faults. Thank you Trev for your continued support and patience throughout the lessons.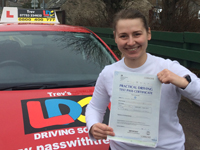 Dorota
Weekly lessons
I really enjoyed it,you have a lot of patience and I highly recommend.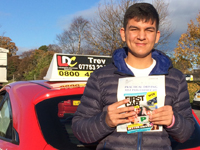 Anton
Semi-intensive
Enjoyed the course, hard work but it paid off.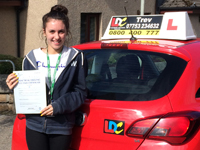 Jade
Weekly lessons
A huge thank you to Trev for being patient and helping me every step of the way 🤣🤣 Thank you again!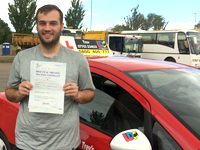 Calum
Semi Intensive
Trev was a brilliant instructor; very calm, patient, and clear. I'd highly recommend him to anyone wanting to learn how to drive.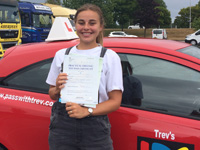 Charlotte
Weekly lessons
I'd had two driving instructors before Trev but I was always so nervous and just felt like I was terrible at driving so I gave up both times. I was really nervous to start driving again but Trevs extremely patient, clear and methodical approach meant that I was able to overcome my nerves and ended up passing my test first time! Trev always knew exactly what I was capable of doing, and never put me under too much pressure. Highly recommend Trev as an instructor!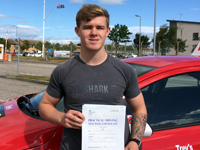 Morgan
Midway course
Brilliant lessons, lots of information was passed on by Trev to boost my knowledge on driving! I feel a lot more confident in my own driving after the lessons with Trev. An I would highly recommend him to new drivers wanting to pass their test. Thanks for the help Trev.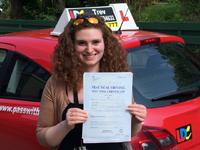 Natalie
Weekly lessons
Trevor is a very patient instructor who is always reliable and manages to get the best out of you. Couldn't have done it without him. Also thank you again for everything! Absolutely over the moon!!!!😁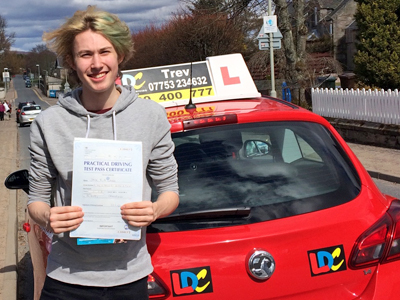 Jack
Brilliant, I passed my test first time. I found the LDC system very easy to understand and well structured. Trev found the best way to make the lessons enjoyable whilst meeting my needs, and progress at a good rate. Thanks again Trev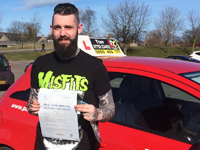 Andrew
Semi-intensive
Fantastic driving experience with Trev, he is very patient and makes things easy to understand. I will be highly recommending him to anyone thinking about driving. Thanks again Trev.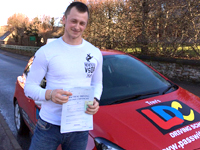 Brendon
Weekly Lessons
Had a great time learning with Trevor. Extremely patient and friendly instructor. His perfectionism and attention to detail helped me get through the test easily. Highly recommend.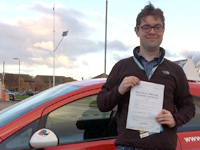 Alex
Mid-way pass
Was really happy with the whole package, a great way to learn and reinforce skills by putting them into practice. After many years and several instructors I passed first time with Trevor.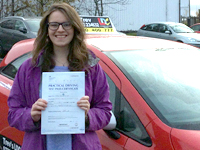 Jordan
Passed 1st time
Trevor was a very patient instructor who always pushed me to do my best, and a first time pass at the end of two weeks was just fantastic! Thank you Trev!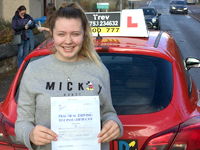 Jessica
Grantown
Trev was very knowledgeable, enthusiastic, and very patient which put me at ease during my lessons. Thanks again.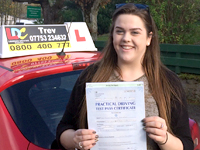 Erika
Aviemore
Patience, Patience, Patience, thank you Trev.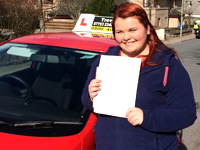 Malissa
Weekly lessons
I liked how your lessons were structured and you were a really good instructor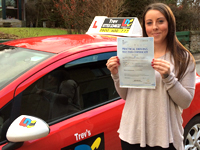 Gabby
20 hours tuition
Trevor is a great instructor, he was always calm and never put you under too much pressure! He was very patient with me having to go over and over my manoeuvres. I would definitely recommend him.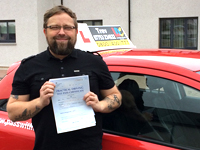 Paul
Three months tuition
The semi-intensive course I did with Trev was fantastic. His tuition was great as he has great, clear instructions and incredibly easy to get along with. I passed in three months as I also had to pass my theory, and I can't recommend him highly enough.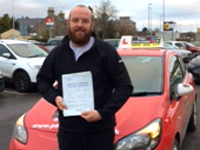 Stuart
Test Booster
Excellent advice, very clear instructions! would highly recommend, really nice guy. Appreciate everything he done. Thanks Trev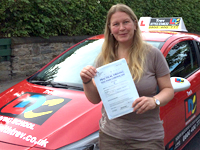 Han
Trevor's patience saw me through the lessons and I passed first attempt. Can highly recommend the LDC system and Trevor.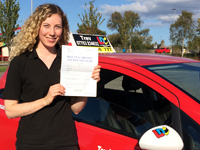 Sarah
30 Hours Tuition
I was really nervous about driving when I started learning with Trev. I can't believe how far I have come; I enjoy driving now and I passed my test first time! All thanks to Trev's teaching techniques and patience.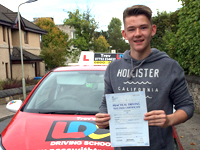 Joe
15 Hours Tuition
Trev's driving school was very enjoyable and relaxed. I would recommend to all as he is easy to work with and is always supportive.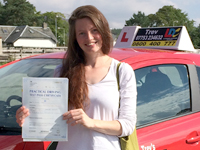 Sarah
Trev is a great teacher, very knowledgeable, calm and clear. He is also very personable which helps with nerves! Would definitely recommend for anyone considering lessons.
Mark
I enjoyed my lessons with Trev who gave careful professional instruction in an enjoyable laid back atmosphere. I would definitely recommend Trev for anyone wishing to learn to drive.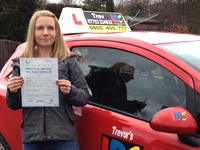 Kirsty
Passed in 3 months
Trev is an excellent instructor who is strict but fair. Works at your pace and helps you to become a careful driver. He is flexible and worked around me. I would definitely recommend. Helped me pass in 3 months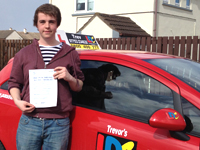 Ryan
Thanks to Trev, I passed my test first time and now feel confident in my driving. Trev is a skilled instructor and makes you feel at ease when driving. He is informative but can also have a good laugh. I would highly recommend Trev as a driving instructor. Thanks Trev!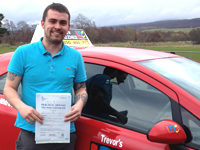 Matthew
Came across Trev by chance after seeing his car in my area and delighted I did! Brilliant instructor and very patient. Helped me improve my confidence and driving greatly! Thanks again Trev!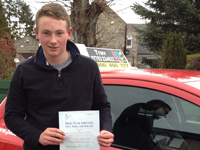 James
20 hours tuition
Passed with Trev within three months, very flexible and accommodating would recommend to anyone.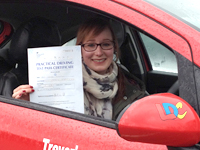 Miriam
As a very nervous first time driver, Trev was very patient and never rushed me to learn anything I didn't feel ready for. This made me feel at ease when driving and gave me a lot of confidence in myself.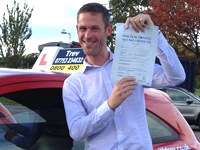 Lee
25 hours tuition
Had a few driving instructors & Trev is definitely the pick. Always professional with a relaxed and flexible style that allows you to get the best out of yourself. Well-structured lessons meant I was ready for the test. Would recommend Trev to anyone.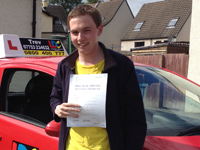 Ryan
I found Trev to be very skilled and cheerful driving coach and not afraid to crack out the laughs or chat after lessons. He is a very punctual timekeeper. The lessons with Trev were well planned and with easy to follow instructions. Nearing my test period I was able to choose what I wanted to do which was very appealing.
I found the LDC system to be a professional driving school with very skilled instructors. I did enjoy my time with LDC and the lessons I had with my instructor Trev, I would recommend LDC to anyone who was looking to learn to drive or get back into driving.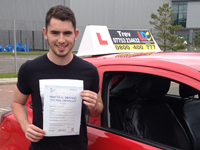 Brad
I had Trevor as my instructor for the semi intensive course and it was a great feeling when I passed. He teaches the lessons in a very professional manner and never pushes you to do anything that you don't want to do. He was friendly and immediately felt very comfortable asking him any and all questions. The LDC learning system is a unique but effective method and highly recommend.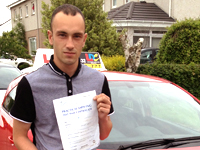 Robert
Thanks to Trev, I passed my driving test after many years of lessons, I had the test booster course and only 12 hours with him and I passed.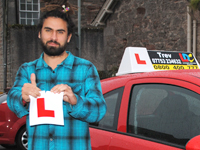 Ash
I passed my practical driving test after 20 hours of lessons in 1 week with Trevor, he is a very dedicated, punctual, knowledgeable, attentive, professional, constructive and progressive instructor, and i would never have passed if it wasn't for his tuition... thank you Trevor!! :--)
Call today on 07753 234632 or Email me to find out more
If you have any questions or to book lessons today, feel free to contact me